About the festival
About the festival
Festival International de danse orientale en Suisse à Montreux.
Internationales Festival für orientalischen Tanz in der Schweiz.
In 3 days and 3 evenings in a row - 24-26th of April 2020 - we will have the pleasure to present our WORKSHOPS and unbelievable shows with the Oriental Dance Art Masters ,our national and international guest performers -The WORLD SHOW as well which will be formed from professional dancers coming from all around the world representing their cities and countries .We have the BIG PLEASURE to INVITE for the 1st time on our OPENING VIP DINNER with LIVE BAND MUSIC and TOMBOLA .Competition at a very high level with marvelous prizes, Fashion Show with costumes by Mimi Fashion.
If you want your group to take a part in Group Show on the stage, every member of the group needs to be registered for the festival at least One Day Pack! The group must be consisted of at least 2 members. The participants have to send a video with their performances, name and country.
REGISTRATION WORLD SHOW and GUEST PERFORMERS on our e-mail leylethobshow@gmail.com
PLACES ARE LIMITED!
Terms and conditions:
- To be payed the full amount 10 days after your REGISTRATION.
- You have the possibility to pay 50% of the amount – 5 days after your REGISTRATION (and the Other 50% of the amount, until 1st of March 2020. Or when you arrive at The REGISTRATION'S DESK of the FESTIVAL!
ATTENTION!!! We have SPECIAL DISCOUNT for GROUPS and them LEADERS. For more Information please to contact us!!!
Important information:
ALL DEPOSIT PAYMENTS ARE NOT REFUNDABLE!!!
SHOW TICKETS and COMPETITION FEE are NOT INCLUDED!
FOR SINGLE WORKSHOP NO DISCOUNT !!!
Special prices for Leylet Hob Festival from our official photographer Andre Elbing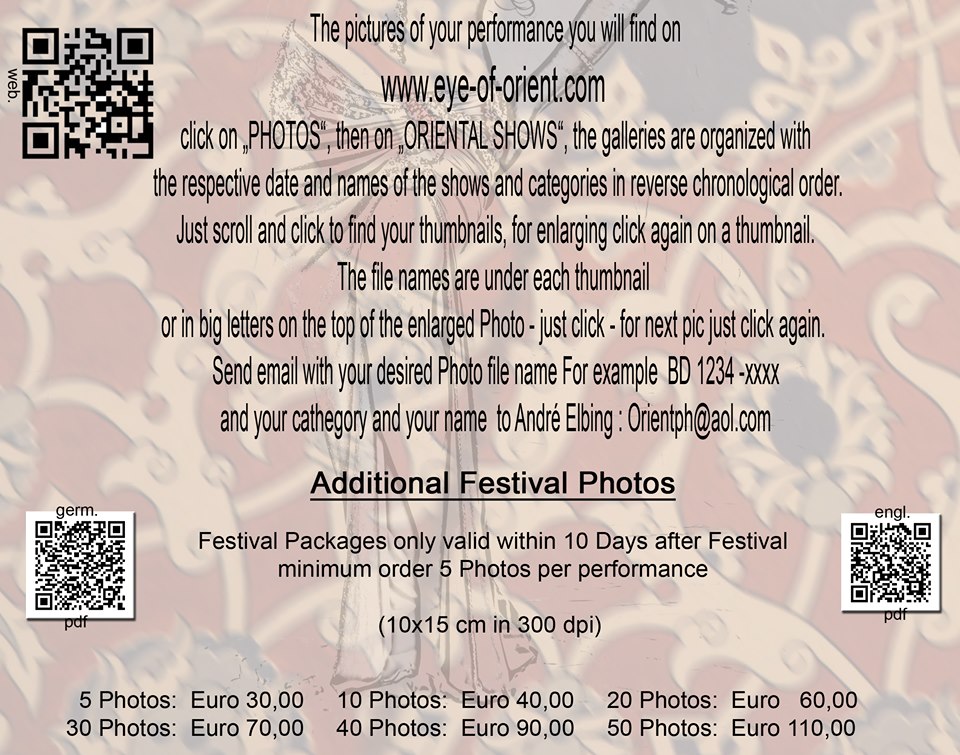 ---
Official Dress Code of Leylet Hob Festival 2020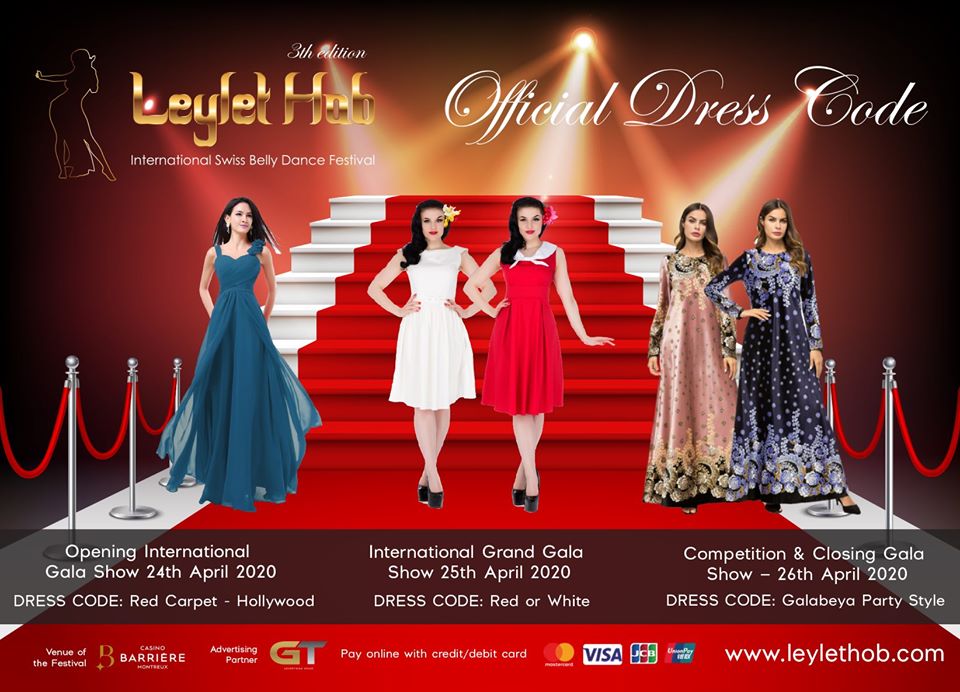 Dear friends LET'S FEEL GORGEOUS🥰🤩🧚‍♀️ in the LUXURY Casino BARRIERE of MONTREUX with the DRESS CODE.Welcome and feel very Special like a Princess and Prince at ***LEYLET HOB*** festival
www.leylethob.com
---
Dance with our band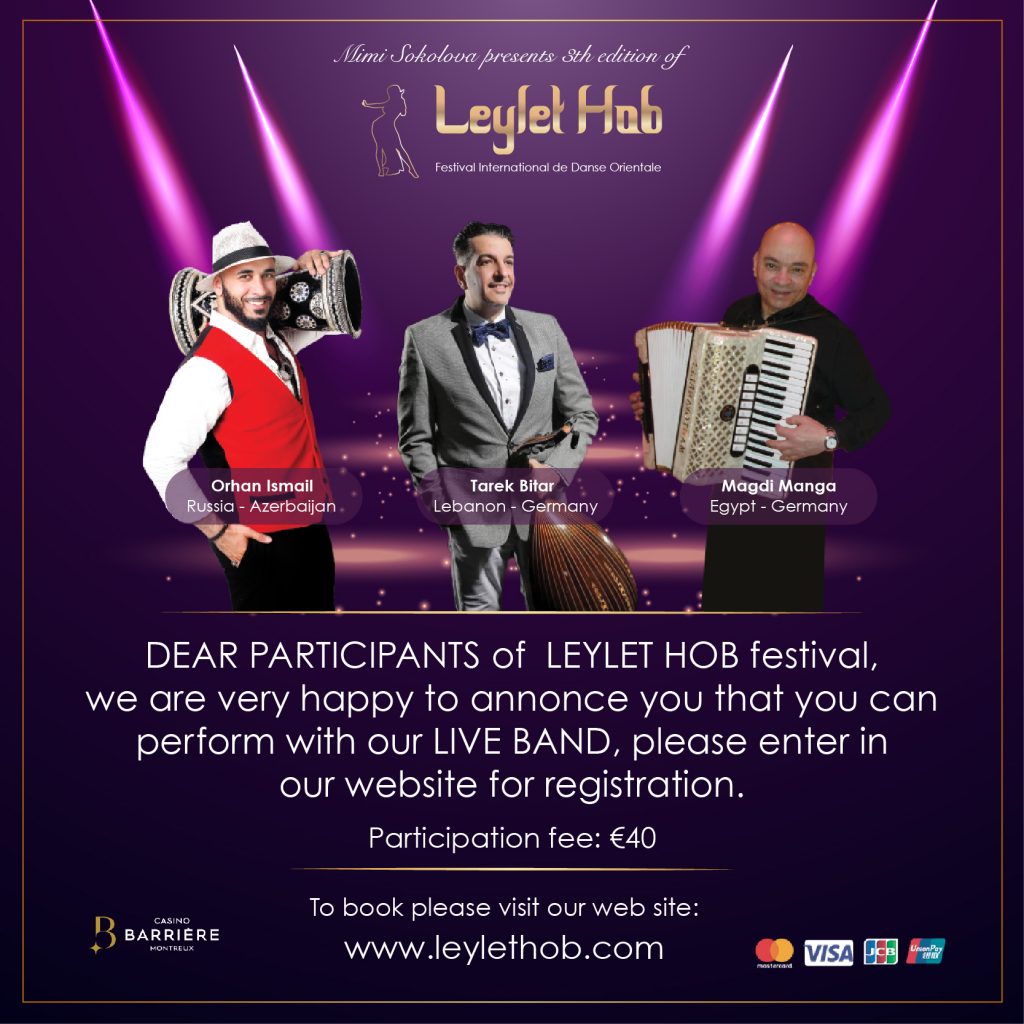 DEAR PARTICIPANTS of LEYLET HOB festival, we are very happy to annonce you that you can perform with our LIVE BAND, please enter in our website for registration.
Participation fee: €40
---
Our VIP menu for the International Opening Gala Show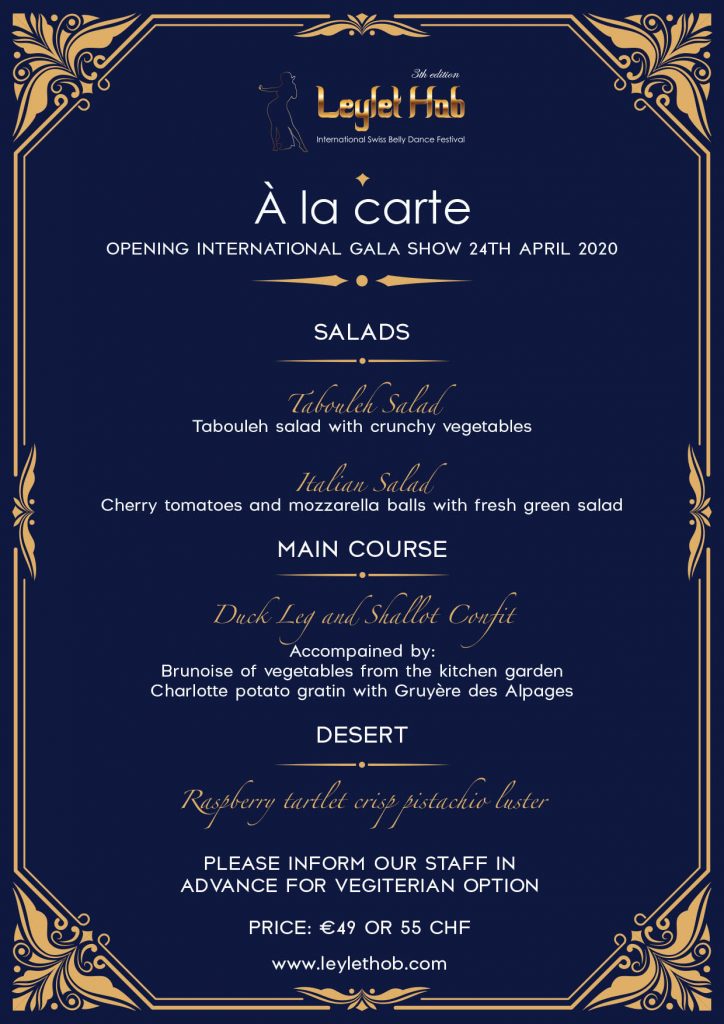 ---
Performance with our drummer – Orhan Ismail | Fee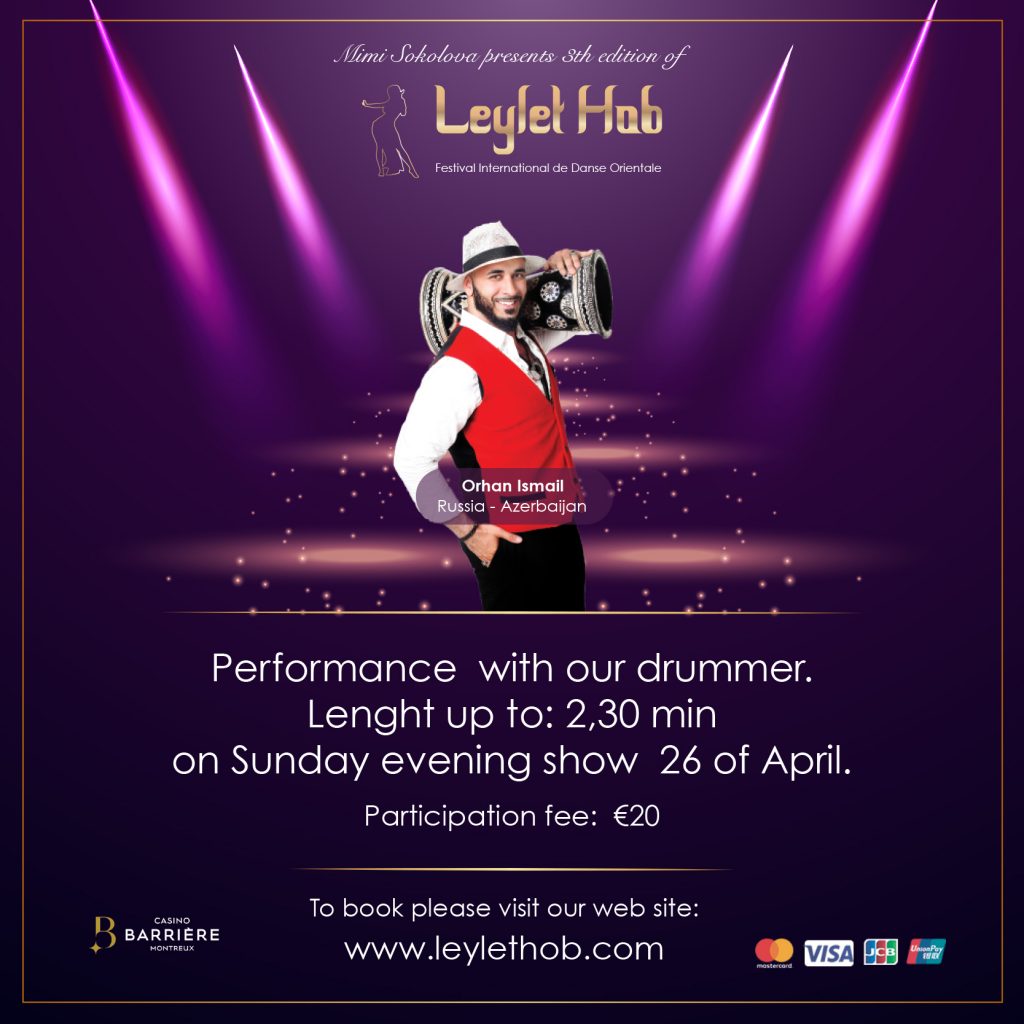 Performance with our drummer. Lenght up to: 2,30 min on Sunday evening show 26 of April.
Participation fee: €20
---
SPECIAL PRIZE from our Photographer Andre Elbing Miss MERMAID

---